Discover more from W.D.C. Journal
A newsletter that breaks down interior design topics each week, discusses different philosophical thoughts on the home, and shares honest and helpful product recommends. Join now to be part of the W Design community.
Over 2,000 subscribers
Tonya's Recommends
my favorite things for fall
Hello! My name is Tonya (@tonyabushdesign) – I oversee client relations and project management over here at W Design and I am excited to take over the W Recommends today!
---
Essie Nail Polish - A soft and neutral nail polish for when I can't get mine done professionally, it makes me feel a little more put together. Color: Wild Nude

Chunky Paperclip Bracelet - I got this bracelet for my birthday and I have been wearing it non-stop ever since. It's gold filled so it's safe for sensitive skin (me!) and for wearing in the shower or in the pool. I literally never take it off.
---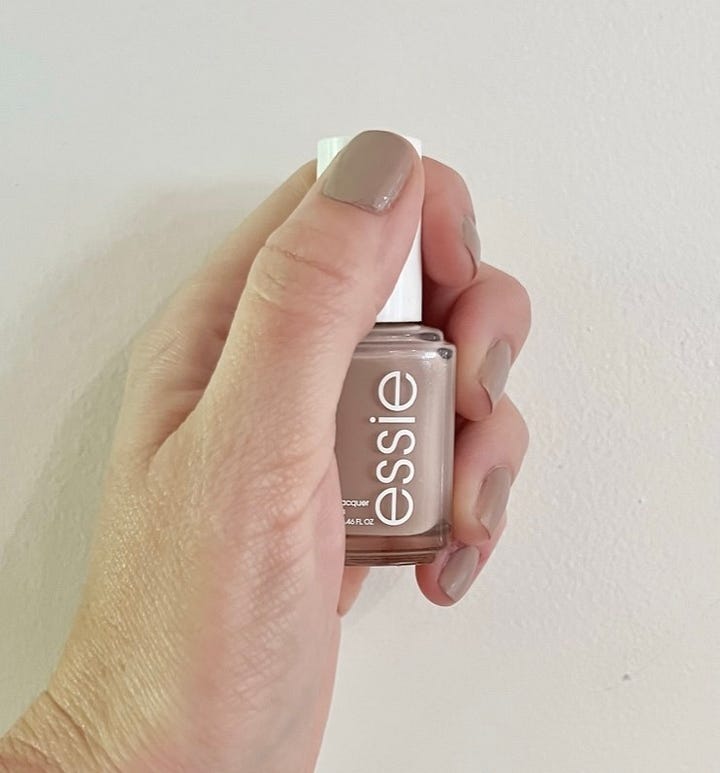 ---
Walnut Leaf Tablecloth - I've had this table cloth for the last year, from Galley and Fen, and just love how versatile it is. I use it all year, but it's especially pretty with a fall tablescape. They have so many cute tablecloths that are perfect for hosting holiday gatherings. 

The Corinne Loafer - I love these Madewell loafers! You can dress them up or down and they are tight enough not to slip off but still super comfortable for everyday wear.
---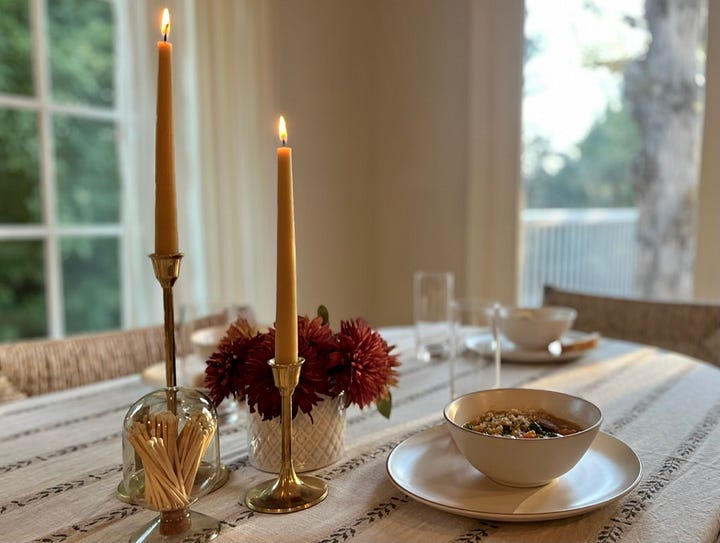 ---
Glass Cloche - A great fall accessory! I'm lighting candles almost every day and this cloche is perfect for holding the matches. The glass has a smoky tint to it and makes it such a fun addition to my dining table or mantel. 

Hydrating Lip Shine - Instead of wearing lipstick, which just doesn't feel like me, I have loved for this tinted chapstick, which just brings a natural color back into them and hydrates at the same time. Color: Joyful
---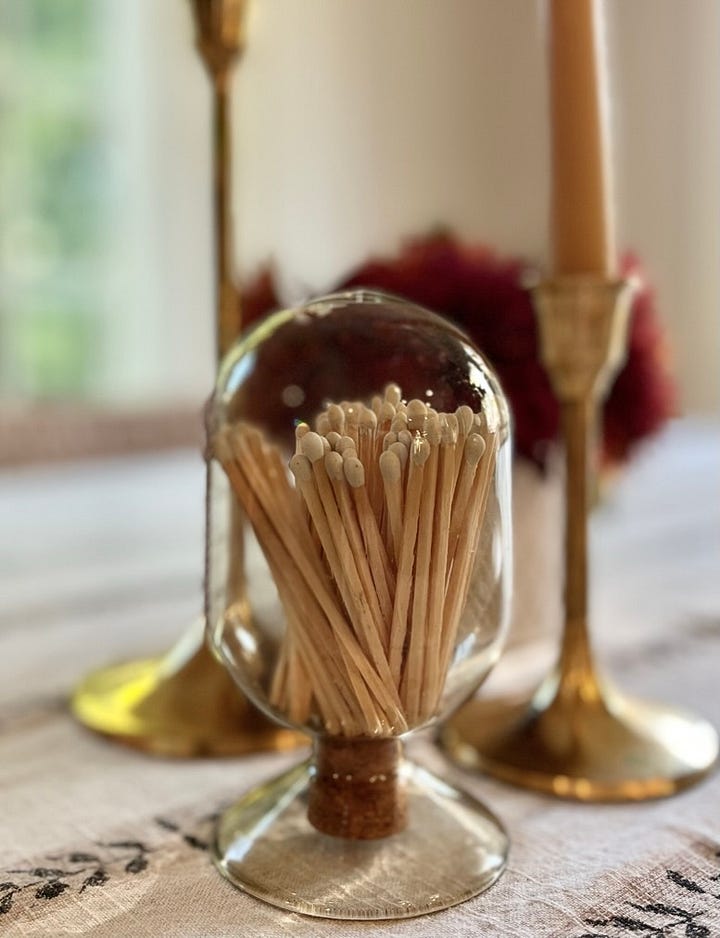 ---
BaByliss Curling Wand - I've been trying to find a good curler that would create a more relaxed feel to my everyday curls and this has done the trick.  It's also super easy to use.

My Favorite Fall Soup - This fall soup has been a seasonal staple in our home for years. It's easy to make, the flavors are rich and it's great reheated too. The perfect comfort soup for those cold fall and winter days.
---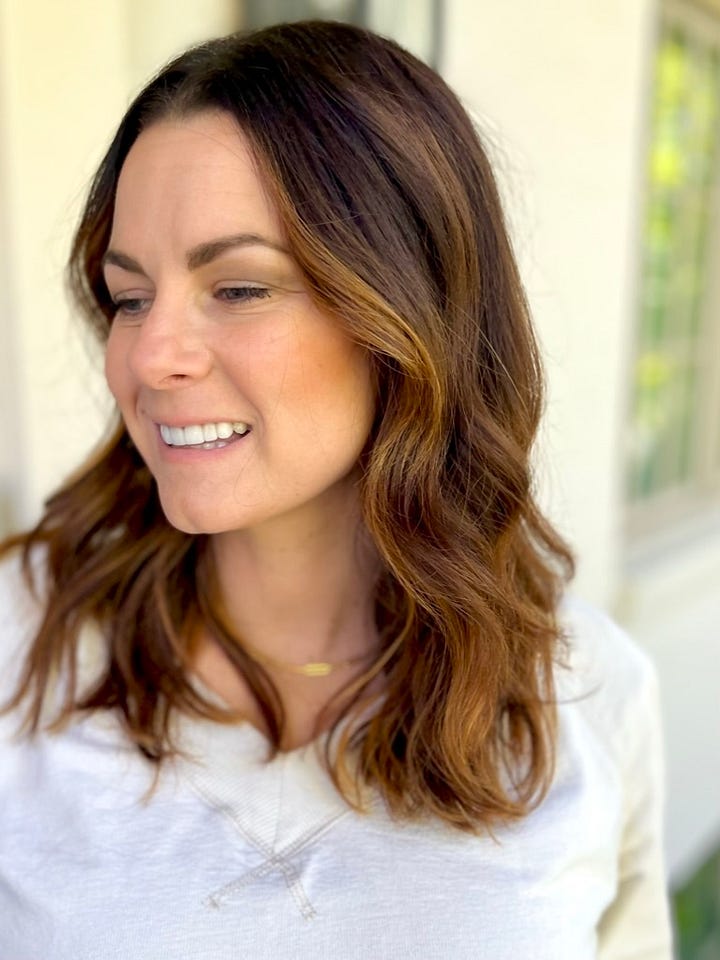 ---
The Atlantic Article - Along with working at W Design, I'm also the mother of three boys, one of whom has Down Syndrome.  The month of October is Down Syndrome Awareness Month, and in honor of that, I read a beautiful and eye opening article in The Atlantic "The Ones We Sent Away" by Jennifer Senior.  The article was about the history our country had with institutionalizing individuals with mental disabilities and how that impacted our families and society at large. It was a thought provoking piece that made me so thankful that we have come so far as a society but also so sad that this is our story. "It is extraordinary what we hide from ourselves—and even more extraordinary that we once hid her, my mother's sister, and so many like her from everyone." Jennifer Senior.  It's worth the read if you want to educate yourself a little.