Discover more from W.D.C. Journal
A newsletter that breaks down interior design topics each week, discusses different philosophical thoughts on the home, and shares honest and helpful product recommends. Join now to be part of the W Design community.
Over 2,000 subscribers
Cranberry Lane
a charming 19th century home in Amagansett, New York
Located in The Hamptons, this 1880 historic beach house still holds all of the original details and charm. For phase one of this project, our clients hired us to add to their already impressive collection of furniture. They wanted a bit more character so that each space felt complete before phase two (which includes an addition).
We wanted to share a few of the before images, not because it wasn't already beautiful, but to illustrate that you really can make a big difference with small(ish) changes like adding a little bit of furniture, wallpaper, lighting, and accessories.
---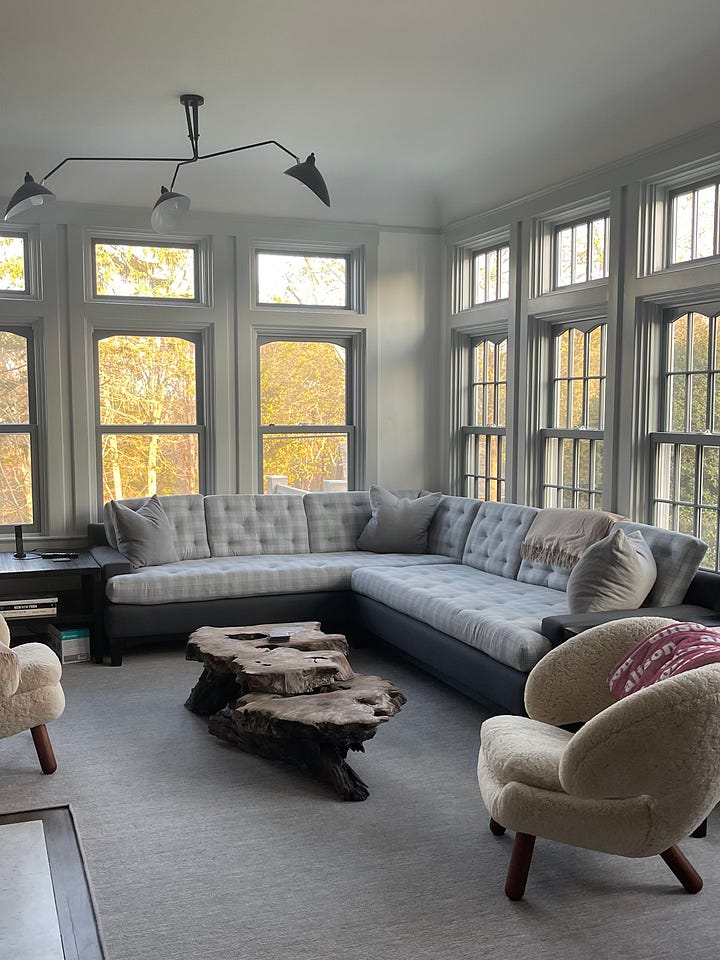 The Media Room
This space is meant to be more of a casual and cozy space for watching TV and hanging out. Our client requested we make it a bit more inviting, layered, and warm. To do this we:
Added two large fabric-covered light fixtures

Layered the space with pretty cafe curtains, bolster pillows, and textured throws

Added a pretty, rust upholstered coffee table and playful patterned ottoman

Added vases, candles, coffee table books, lamps, dried flowers, etc.
---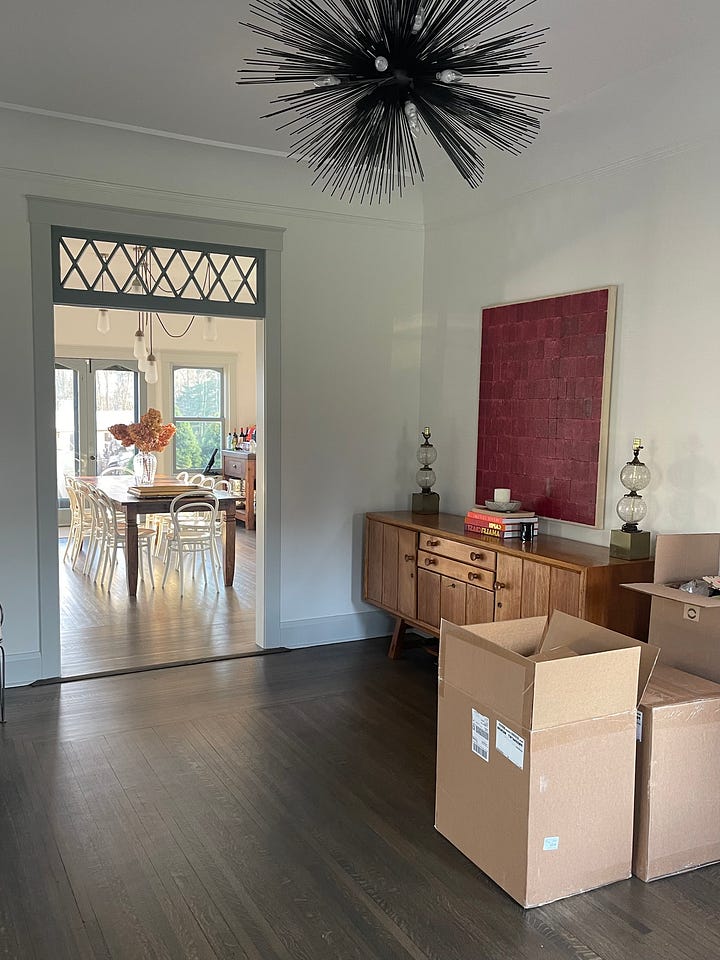 The Foyer
An entry really sets the tone for a home and before it wasn't as inviting as it could be. Again, our client wanted to create a warm, inviting space to welcome guests. We did this by adding:
A beautiful vintage rug

Beaded light fixture

Custom striped scalloped bench

A marble top table

Historical accessories like the candle sconces and art work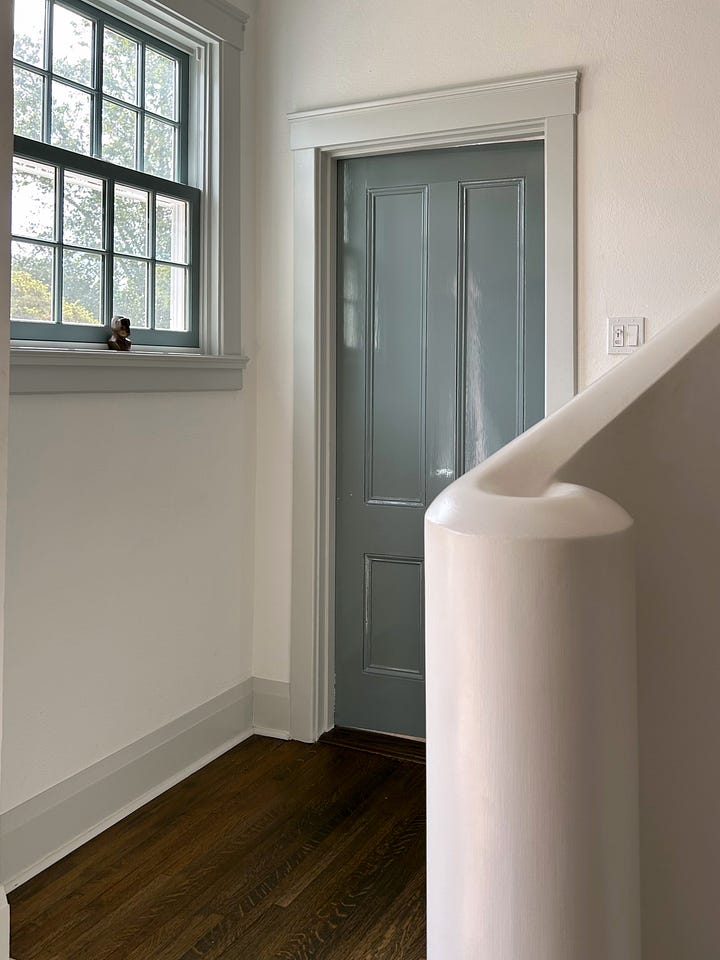 ---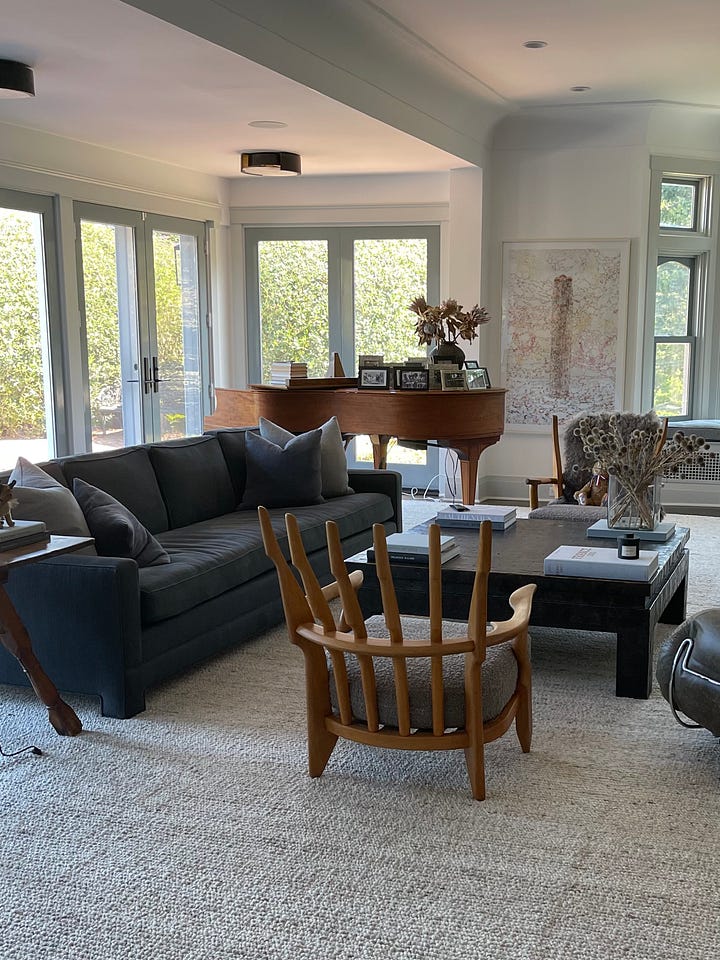 The Living Room
Our client already had a great foundation to work with, so we made simple updates to this room like:
A vintage rug to ground the room

Window treatments

Simplified some of the accessories

Restyled the built-ins

Added pillows and throws
---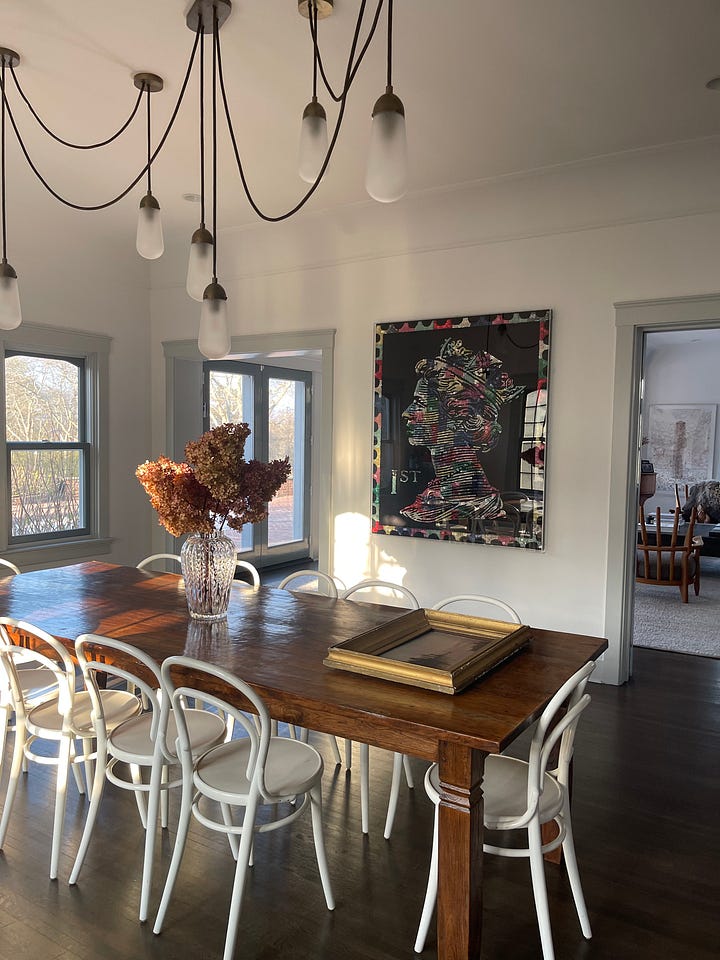 The Dining Room
Their dining room is a larger room and really needed more details and bigger furniture to fill the space and make it feel home-y. We added:
Striped grasscloth wallpaper

Window treatments

A large dining room table in a darker color to add some contrast

Slipcovered chairs to fill the space and make it more comfortable and inviting

Repurposed the client's credenza and added a fun and unique mirror and accessories
This project was such a satisfying transformation because it shows how a little can go a long way and you don't need to start from scratch.
Wondering which detail we think often makes the biggest impact in a home? Window coverings and art. Nothing warms a space up like adding softness and texture through window coverings, while art adds character and interest in a way that can truly transform a space.