Discover more from W.D.C. Journal
A newsletter that breaks down interior design topics each week, discusses different philosophical thoughts on the home, and shares honest and helpful product recommends. Join now to be part of the W Design community.
Over 2,000 subscribers
Choosing Your Tile Grout
The grout color you choose can make or break your bathroom/kitchen design, and the type of grout you use will determine how easy (or hard) your tile will be to clean or how long it will last.
Cement Grout: Sanded vs. Non-Sanded 
SANDED
Sanded grout has sand added to the mix which creates resistance to cracking and shrinking

Doesn't set as quickly which creates easier installation

Good for wide grout lines
NON-SANDED
Because it doesn't contain sand, it is more susceptible to shrinkage

Best for thin grout lines or vertical walls

Has a stickier consistency than sanded
Picking a Grout Color
CONTRASTING
Contrasting - the bolder choice. We love how it highlights the tile pattern but if you aren't confident in your tile setter's skills or you are using lower quality tile, I would highly discourage using a contrast grout as it shows every imperfection. (white tile with charcoal/black grout is almost always a no-no)
---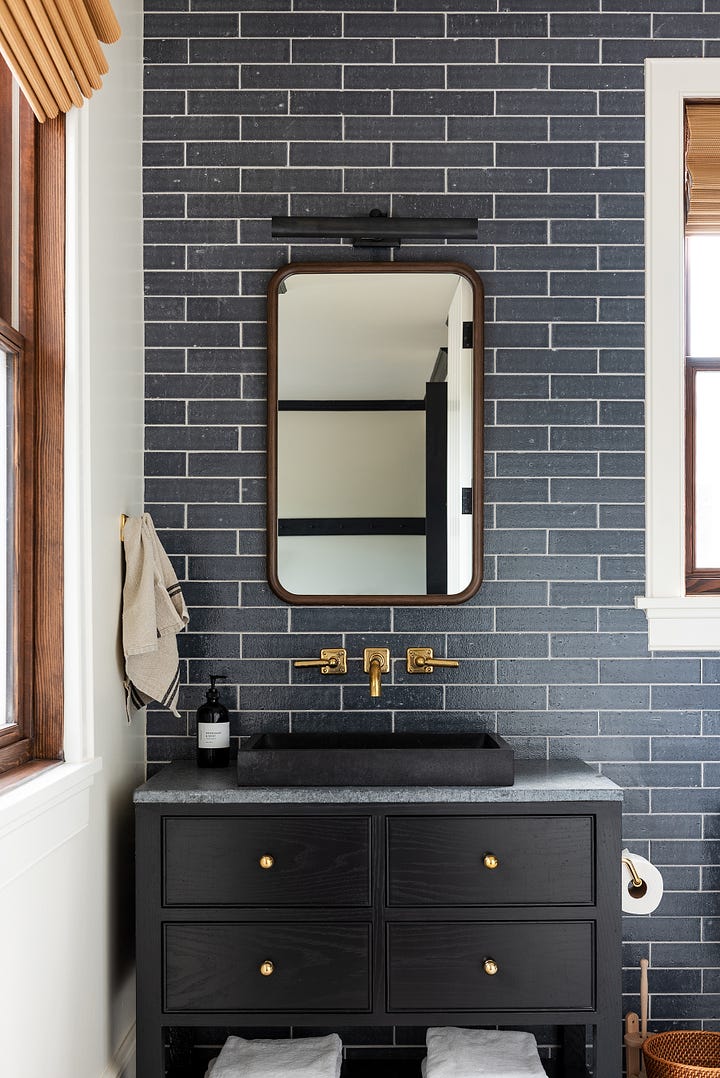 ---
NEUTRAL
Our go-to because it's a safer option than contrast but still adds dimension. A neutral grout is a grout color that is a shade or two lighter or darker than the tile, creating a nice in-between. 
---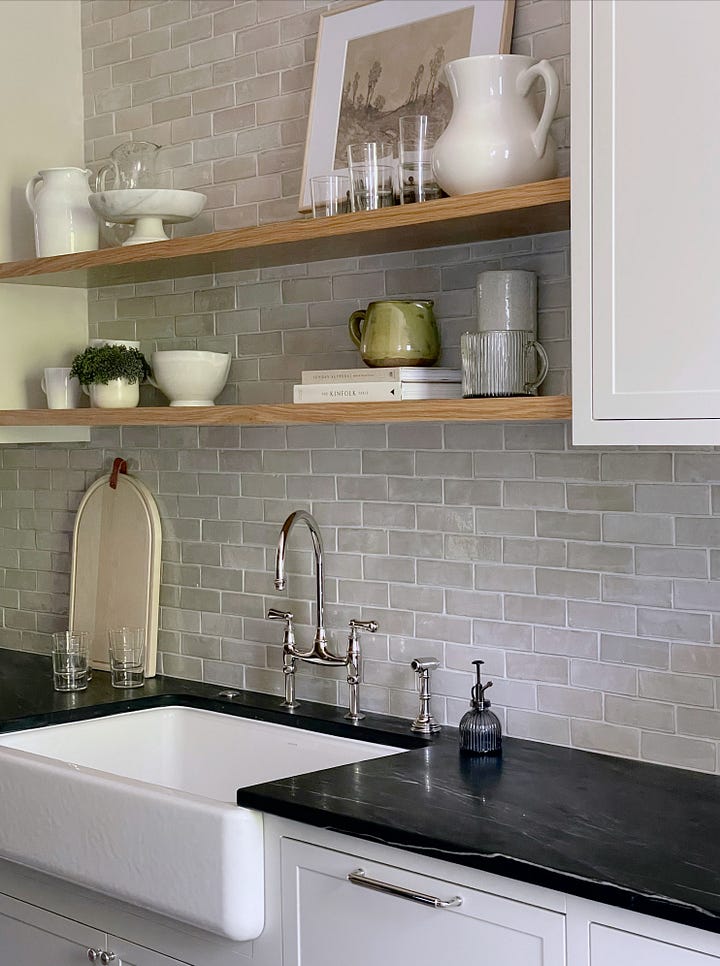 ---
MATCHING
Where the grout matches the color of the tile. We use matching grout when we want the tile to add texture but not pattern to the room or the tile is in a pattern (like a check) so we don't want to add another element. We try to avoid doing white grout on white tile unless the tile has some texture to it (we don't want it to look like a plastic insert). 
---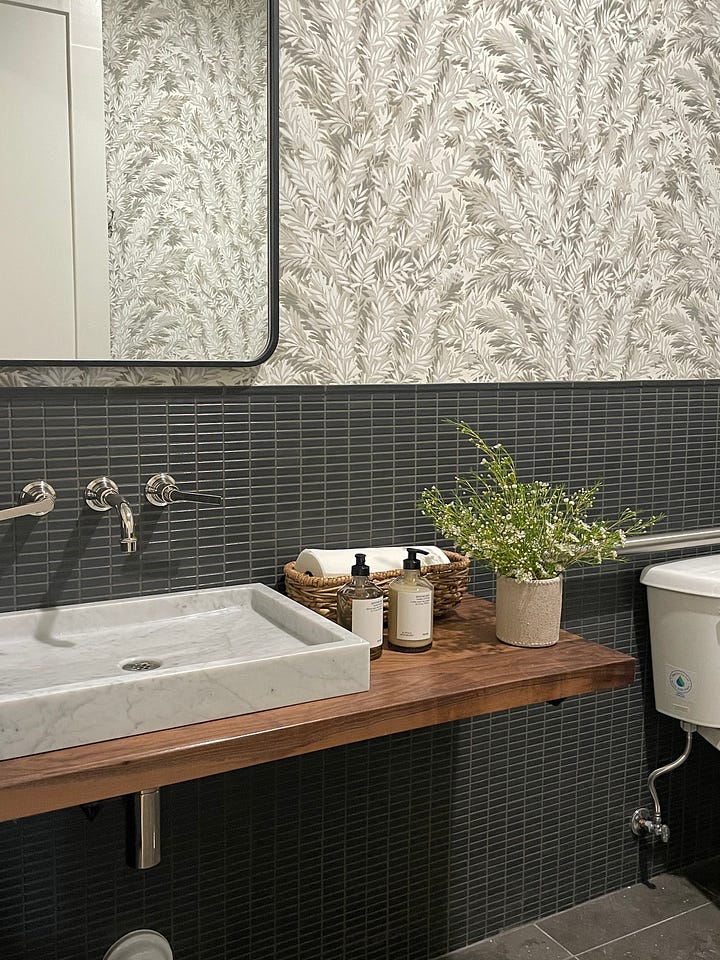 ---
Sealing Grout
Sealing grout is a very important step in the process, especially if you are using a lighter grout color. It helps protect against moisturize, cracking, discoloration, staining, etc.
---
---
OTHER TIPS
Get the grout color chips and hold it between two pieces of your tile to ensure you are going to like the color.

Always ask the professionals what type of grout and thickness they recommend for each type of tile you are using because it varies between different tiles and materials.